周磊,特聘副研究员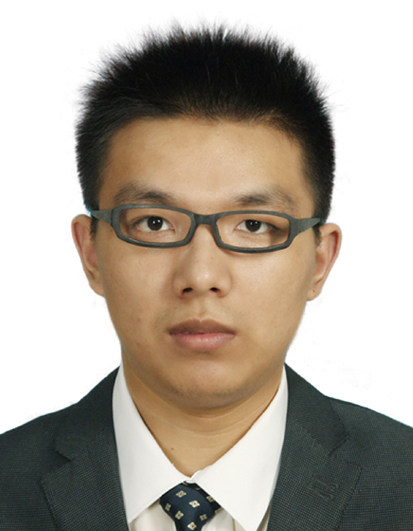 联系方式:
地址:上海市梅陇路130号华东理工大学实验11楼409
Email:zhoulei@ecust.edu.cn
电话:021-64251927
研究兴趣:
1.有机污染物在天然水体中的光化学归趋研究;
2.基于硫酸根自由基用以去除有机污染物高级氧化技术研究;
3.大气环境监测。
教育经历:
2007.09–2011.06, 南京大学, 环境科学,学士,导师:杨曦
2011.09–2014.06, 南京大学, 环境科学,硕士,导师:杨曦
2014.10 – 2017.10, Université Claude Bernard Lyon 1, IRCELYON, 化学系,博士,导师:Jean-Marc Chovelon
2016.04 – 2017.03, Université Clermont Auvergne, ICCF, 化学系,博士交换生,合作导师:Claire Richard
工作经历:
2018.01-华东理工大学,资源与环境工程学院,特聘副研究员
主要学术论文:
(1) Rui Zhang*, Xiaoxiang Wang, Lei Zhou*, Zhu Liu, Doug Crump. The impact of dissolved oxygen on sulfate radical-induced oxidation of organic micro-pollutants: A theoretical study.Water Research 135 (2018) 144-154.
(2) Lei Zhou, Claire Richard, Corinne Ferronato, Jean-Marc Chovelon, Mohamad Sleiman*. Investigating the performance of biomass-derived biochars for the removal
of gaseous ozone, adsorbed nitrate and aqueous bisphenol A. Chemical Engineering Journal 334 (2018) 2098–2104.
(3). Lei Zhou, Mohamad Sleiman, Corinne Ferronato, Jean-Marc Chovelon*, Pascal de Sainte-Claire, Claire Richard*. Sulfate radical induced degradation of b2-adrenoceptor agonists salbutamol and terbutaline: Phenoxyl radical dependent mechanisms, Water Research, 2017, 123, 715-725
(4). Lei Zhou, Mohamad Sleiman, Corinne Ferronato, Jean-Marc Chovelon*, Claire Richard*. Reactivity of sulfate radicals with natural organic matters, Environmental Chemistry Letters, 2017, 15:733-737
(5). Lei Zhou, Ya Zhang*, Rongrong Ying, Guoqing Wang*, Tao Long, Jianhua Li, Yusuo Lin. Thermo Activated Persulfate Oxidation of Pesticide Chlorpyrifos in Aquatic System:Kinetic and Mechanistic Investigations,Environmental Science and Pollution Research,2017, 24 (12), 11549–11558
(6). Lei Zhou, Corinne Ferronato, Jean-Marc Chovelon*, Mohamad Sleiman, Claire Richard*. Investigations of diatrizoate degradation by photo-activated persulfate, Chemical Engineering Journal. 2017,311, 28-36
(7). Lei Zhou#, Qi Wang#, Ya Zhang, Yuefei Ji, Xi Yang*. Aquatic photolysis of β2-agonist salbutamol: kinetics and mechanism studies, Environmental Science and Pollution Research. 2016, 24(6), 5544–5553
(8. Lei Zhou#, Ya Zhang#, Qi Wang, Corinne Ferronato, Xi Yang*. Jean-Marc Chovelon*, Photochemical behavior of carbon nanotubes in natural waters: reactive oxygen species production and effects on •OH generation by Suwannee River fulvic acid, nitrate, and Fe (III). Environmental Science and Pollution Research,2016, 23 (19), 19520–19528
(9. Lei Zhou, Wei Zheng, Yuefei Ji, Jinfeng Zhang, Chao Zeng, Ya Zhang, Qi Wang, Xi Yang*. Ferrous-activated persulfate oxidation of arsenic (III) and diuron in aquatic system, Journal of Hazardous Materials, 2013, 263, 422-430
(10). Lei Zhou, Yuefei Ji, Chao Zeng, Ya Zhang, Zunyao Wang, Xi Yang*. Aquatic photodegradation of sunscreen agent p-aminobenzoic acid in the presence of dissolved organic matter, Water Research, 2013, 47, 153-162